Here are three really bad suns, ranging from really not so bad to possibly the worst tattoo I have seen in my life. The first two are really an excuse to be able to post the third one.
This one is kind of scratchy and weird looking but the colors are good:
This one has a skull in it, and the colors aren't so great, but it's still not that bad: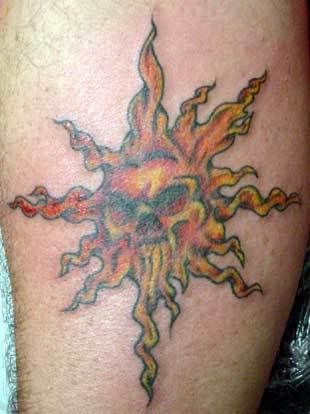 But
this
, my friends, this is really really really bad. It's scarred, patchy, blobby, and faded.