I got this email from a reader in my inbox this morning. Thank you so much! This chewie is amazing!
this is my friend's arm, proudly displaying chewbacca over an Irish
flag... this tattoo came to him in a dream.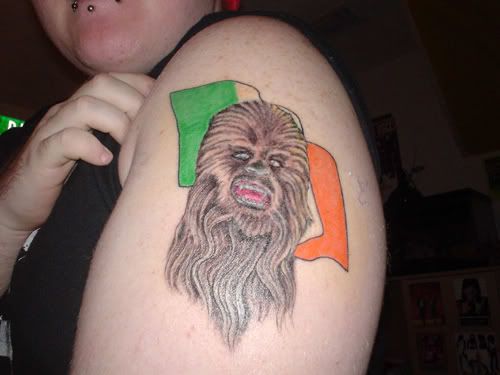 It prompted me to do another search for bad Star Wars tattoos so that I could fill out a post. I already had this one saved. It's an internet classic and one of my favorite awful tattoos: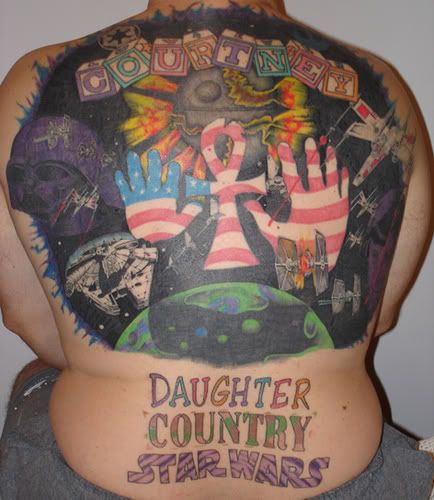 I found a couple other wonky chewies: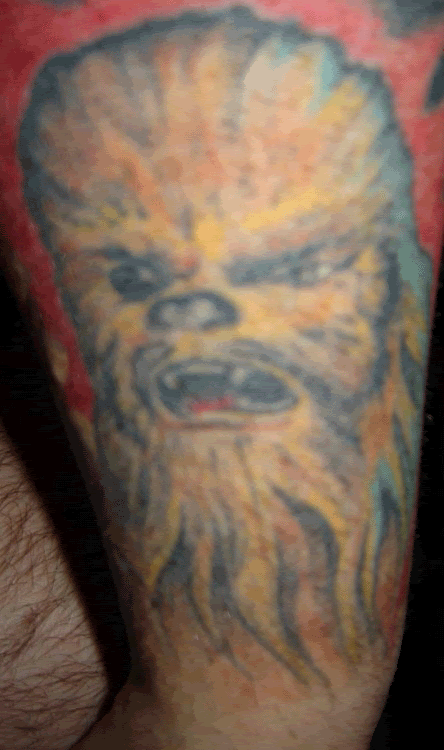 The color shading in this one is pretty funny:
And finally: one of the worst tattoos posted on this blog to date. It's Jabba with slave Leia, in case you can't tell! Her hair is coming out of her face, her six pack is atrocious, her arms and hands look just like her braid of hair, her nose looks alien, and she has the weirdest shoulder I have ever seen. Jabba actually looks pretty decent, but then there's the weird leafy neon background behind them.