Do you remember the post I did about the young man with the
butterflies on his feet and the ridiculous home tattoos
? Well, he showed me some photos of his friend's tattoos. And boy, are they ridiculous!
First up- booyah! arm!
This poor person has "booyah!" on their arm not once, but at least SEVEN TIMES! I can also see a pterodactyl, a ghost, and "USA GOES UNDEFEATED".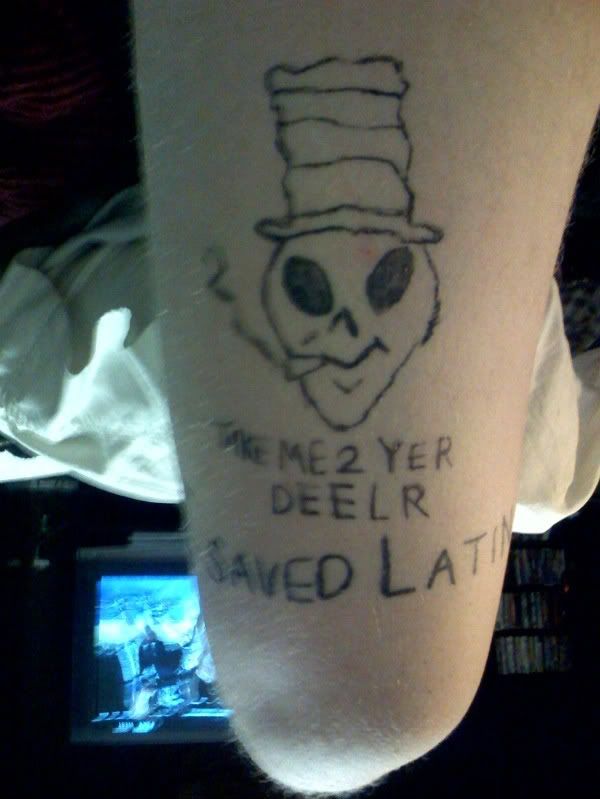 I wish I knew the story behind this one. "Saves Latin"??? ... maybe I don't really want to know.
And this. What is this? An alien-insect with patriotic wings riding a scooter with hello kitty with a mustache in the back? WHERE DID THAT COME FROM?
Seriously, the more I see tattoos like this, the more I shake my head and start to wonder if they are really works of genius instead of being the worst tattoos in the world.